BROWNE FURNITURE & ANTIQUE RESTORATION CORK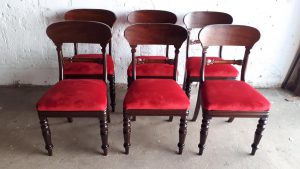 (originally Browne Furniture & Manufacturing Design Specialists) was set-up in Cork in 1990.  However, the Browne family have been involved in the manufacture and repair of furniture and antiques for over three generations. With this vast knowledge, experience and skills we offer a professional service to our clients specialising in furniture repair, restoration and manufacture.
Over the years we have worked with a diverse range of clients to include: domestic, business, hotels & bars, restaurants, nursing homes, interior designers, antique dealers and upholstery providers.
FURNITURE REPAIR & RESTORATION

Whether it's a small job such as re-gluing a table or chair leg or repairing a large wardrobe or chest of drawers, we can undertake all restoration and repair work using both traditional and modern methods and materials.
Some of the work we undertake: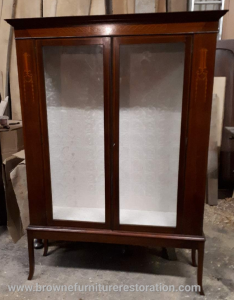 Specialising in the repair of wooden chairs

Repairing the joints of loose furniture 

Repairing broken joints on table tops

Re-building of damaged furniture

Making replacement parts for missing or damaged furniture 

Small furniture manufacture

Painting wooden furniture
Heat resistant finish on table tops

Repairs and French polishing work

Repairs and French polishing work prior to re-upholstery
Please enquire for other services available.